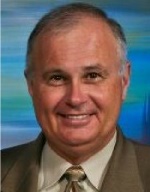 Our "Training Options" are offerering(s) for companies who are looking to improve employee efficiency by introducing new abilities to workers through hands on training and process improvement. Our training services are often utilized in conjuction with our consulting services when new applications like Customer Relationship Management, Project Management or others are being implemented. .
Often, companies view training as an expense. Some executives even see it as a waste of time and money. But the research is very clear and concise indicating that training is a cost effective and productive addtion to the vast majority of companies. According to several different studies, in organizations where training is considered poor, approximately 40% of employees plan to leave within a year. But in companies where training is considered good, that number is only approximately10%. This means it's possible for companies to improve retention significantly... simply if they offer good training. Research has shown that the average cost of replacing an employee is equal to his or her annual salary, plus benefits. But retention isn't the only reason to invest in your employees. Potential improvements from training that only increase productivity by just fifteen minutes a day, their increased productivity pays for most classes in just a month or two. Technology is our Forte, training one of our specielties... let us help you succeed.
Advanced Service Solutions has been supporting business and end users for over twenty years. We know how to provide support, manage people and get the job done. More importantly, we know how to help you and your staff get their jobs done!
Call today for more information and a free initial consultation.
Contact our IT As A Service Specialist at: +1 (561) 432-1404