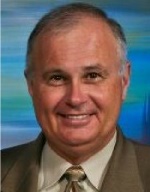 We partner with City Reach Technologies, because when you give us your trust... we have to be able to rely on and trust our partners in order to not let you down. The same trust that you place in us is what we expect and mandate from our suppliers and manufacturers. The City Reach Technologies phylosophy is synonomous with ours, and our mutual goals include delivering the finest and most reliable products and support to you. Every City Reach Technologies product we deliver is offered with the City Reach Technologies Service Level Agreement that guarantees superior service and uptime for your network. Exceptioinal reliability, support and service like no one else in the industry can offer. City Reach Technologies is our premier hosting and infrastructure as a service partner!!!
City Reach Technologies, Inc. (CRTI), incorporated in 1999, provides hosting and infrastructure as a service solutions. The Company is engaged in providing secure cloud based connectivity for business including applications, networks, communications and more. The Company operates its business from its Florida Corporate Offices in West Palm Beach, Florida.
City Reach is a family owned and managed application and infrastructure Hosting provider that offers custom solutions for business of all sizes. From simple Microsoft Applications including Exchange, SQL and the Office line.. through hosting your specialized applications and providing security services to meet your specific requirements, CRTI has the experience and expertise to meet/exceed your expectations. We provide safe, secure, reliable and cost effective cloud based services to business including servers, communications, network infrastructure, security and applications (Microsoft, 3rd party, custom and specialty) from our world class datacenters on best in class "enterprise grade" equipment using Microsofts new cost effective rental licensing program.
Advanced Service Solutions has been working with City Reach Technologies since 1999. We strongly recommend City Reach Technologies solutions to our clients and have helped them choose, understand, implement, use and support their City Reach Technologies products and services since before the Internet and Cloud were popular.
Call today for more information and a free initial consultation.
Contact our City Reach Technologies Specialist at: +1 (561) 432-1404