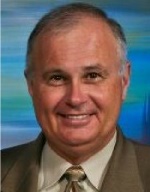 What do we mean by "Office Equipment and Technology Consulting" and why do you need it? The answer is simple... to be able to make smart decisions regarding your office equipment and technology, how it is used, how it is supported, what its life expectancy is, what its operating cost is, whether it can be administered and/or controlled and/or used remotely and much, much more. As your company grows and as you begin to work remotely and have your people work remotely, the dynamics of your business change. The complications that arise from too many different printer types and manufacturers, who supports them and whether they properly function and fit into the type of Network infrastructure that you end up with becomes very important.
How do you track users in and out of your office, remote offices, warehouse etc? How do you restrict access to only the areas that employees need to be able to get into? How do you track phone usage? How do you have a communications solution that works company wide?.
Why is this so complicated? It is not. When a modern network is created properly, the ability for Office Equipment and Technology to work properly ann seamlessly is easy.
There is no single answer to how to accomplish this goal. The answer is a partnership whereby you have a trusted advisor that is knowledgeable as to how to help you do this.
Advanced Service Solutions has been working with business to understand Office Equipment and Technology and the ramifications of not using it since before the Internet and Cloud were invented. We understant the need and know how to properly structure networks and use the Internet and other communications infrastructures to accomplish this with ease. We also understand the raminifactions of the decisons you are making and can make sure that you make the right choice the first time. We partner with and have many years of installations and experience with some of the top names in the Industry, and we also have experience working with business development, structure and services. This means that we are uniquely qualified to help you bridge the gap between having and not having a successful Office Equipment and Technology program or not.
Call today for more information and a free initial consultation.
Contact our Consulting Specialist at: +1 (561) 432-1404