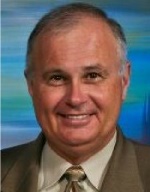 What do we mean by "Communications" and why do you need consulting for it? Let us start the answer to that question by listing a few of the different names of some of these services. SIP, SIP Trunking, PBX, IVR, VOIP, Messaging, Skype, Skype for Business, Lync and Collaboration are just the start and more are being invented by the day. Are they all just simple variations of Communications and all share the same basic meaning? No they are not, the answer is that they are completely different and all have a different use and/or intent. How do you know what features comes under which of those labels and what are the ramifications of those choices and what does it mean for your business?
In the begining of communications, you picked up the phone and called Ma Bell or ATT and they came out and provided you with a phone system, phone lines and a long distance provider. Life was simpler then and while those solutions were expensive, it was fairly easy to know what you had and whether it met your needs. Times have changed and todays solutions include the need to understand not only office communications equipment, but messaging services, social media, chat services, collaboration, mobile devices, mobile users, cellular services, wireless infrastructures, automated response solutions, Integrated voice response systems and more! Knowing what all of these things are, how they are used, what their invovlement is in your business and are how their implementation could improve your business and the ability to utilize all of this to your best advantage is why you need help from those who do understand it. Will it be Cloud Based or in your office? Will it be hosted, rented or owned? Will International calls be an issue? Will you need vanity numbers? Will you be running call centers off of it? The questions never stop in order to do this right.
Advanced Service Solutions has been working with business to understand Communicatons since before the Internet and Cloud were invented. We understant the Internet, Cloud Services, Cloud based Communications, when it should be in the cloud, when it should be local, what features and services will benefit you and more. We also understand the raminifactions of the decisons you are making and can make sure that you make the right choice the first time. We partner with and have many years of installations and experience with some of the top names in the technology and Cloud Industry, and we also have experience working with business development, structure and services. This means that we are uniquely qualified to help you bridge the gap between technology and business need, Cloud versus local, security versus cost, If you are not aware of all the options and ramifications of how to keep your business operating and how to keep the same features, benefits, security and more that you are use too... you cannot effectively make good decisions about moving to the new Communications options.
Call today for more information and a free initial consultation.
Contact our Consulting Specialist at: +1 (561) 432-1404