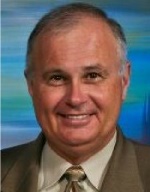 Our "Infrastructure Services" offers a wide range of solutions and installations for structured cabling. Our services can be provided to both small and large projects. Our professional team of experienced technicians can help you plan and design an advanced network cabling solution for your data center, server room or for your entire office. We provide a complete array of services including infrastructure design, installation and termination. ASSI can help you to create, establish and manage any cabling project, including Cat 5, Cat 6, Plenum cable and fiber optics to suit your specific requirements. .
A properly designed infrastructure including cabling and mounting is key to having a stable office and keeping your support cost down in the long run. Making sure that your design is efficient and that you do not have bottlenecks anywhere in the communications line is also important. Also, keeping VOIP equipment isolated on their own runs away from normal traffic and providing QoS (Quality of Service) will significantly improve voice quality and the performance of the rest of your network.
Advanced Service Solutions has been supporting business and end users for over twenty years. We know how to provide support, manage people and get the job done. More importantly, we know how to help you and your staff get their jobs done!
Call today for more information and a free initial staffing consultation.
Contact our Infrastructure Specialist at: +1 (561) 432-1404