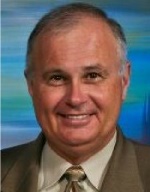 If you are looking around at content like this, then you have probably realized that you have some needs to address in regard to your sales management. Whether it is to be able to control your sales pipeline, have reporting, opportunity managment, centralize contact information or to make sure that you leave no opportunity on the table left unclosed is not the issue, because once you start on the road to having a solution... most adapt the full package and not small portions of a solution. Now, for the scary part of this... the VAST MAJORITY of CRM implementations are considered a failure by management. They set extremely lofty goals and start the project with full intention of it being a success, but often those lofty goals are overshadowed by mistakes and misplanning.
Why do they not meet those goals? Usually becuase of one (1) of four (4) different reasons. 1). Management does not fully understand the change to corporate culture and fails to follow through on the project after employee pushback. 2). Management fails to properly budget for the project and attempts to cut corners to save money. 3). Management fails to properly plan the project and/or sets unrealistic goals and/or workloads. 4). Management either tries to do the implementation themselves without professional implementation support or picks the wrong integrator to help with the project.
Traditional IT departments, while skilled in the deployment, management, and maintenance of mission critical systems, are not always best suited to deal with or fully understand the myriad of complex Sales, Service and Customer Relationship problems businesses face on a daily basis. CRM reflects the attitude, efficiency and effectiveness of your company and is very directly responsible for the perception of your customers towards your company. CRM is difficult to implement for various reasons and significant forethought and planning should be utilized when enacting a corporate wide solution. This planning will determine how your people communicate and when and how the system can be updated. A large number of CRM technologies and products exist, the challenge is choosing among the many different products available and adopting those technologies that satisfy your unique network and business requirements while minimizing the support involved.
Our contacts and resources in the industry include established and seasoned professionals, along with companies and services that are household words. Knowing how to put together these projects, where to go for resources and having the experience and expertise to work through solutions with experts in the field set us apart. We utilize our skillsets to help you find a cost effective perfect fit for your situation.
Advanced Service Solutions has been working with business to understand and use CRM and the ramifications of not using it since before the Internet and Cloud were invented. We understant the need and know how to properly make these solutions work together and work to the best implementation possible. We also understand the raminifactions of the decisons you are making and can make sure that you make the right choice the first time. We partner with and have many years of installations and experience with some of the top names in the Industry, and we also have experience working with business development, structure and services. This means that we are uniquely qualified to help you bridge the gap between having and not having a successful Technology program or not.
Call today for more information and a free initial consultation.
Contact our Consulting Specialist at: +1 (561) 432-1404