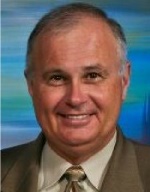 You have a special software package that you use and while it offers you pretty much exactly what you need, the overhead and maintenance on it is high. The technicial support is overwhelming and your spending more time on the phone with the developers than anyone should ever have to spend. You have looked around in the past for a replacement product but have not found anything that meets your needs. The one you have does what you need it to do, but it is old technology which has not been upgraded or maintenance releases put out in quite a while. Believe it or not, you are not alone and more people end up in this situation then you realize?
Now that we understand the reason that you have this software and continue to use it... we can start talking about the solution that you seek. First, just because a software is old... does not necessarily mean that you will not be able to continue to use it. By having above average knowledge as to how these softwares and their data work, we can often adjust settings and/or make environmental changes to your system which allow the software to continue to work.
With that said, sometimes the technology does get too old and you fall into the situation where you have to acccpt that a change is required and start figuring out where to go and what to do. We have been on that journey and finding solutions to these problems for over twenty (20) years.
Our contacts and resources in the industry include established and seasoned professionals, along with companies and services that are household words. Knowing how to put together these projects, where to go for resources and having the experience and expertise to work through solutions with experts in the field set us apart. We utilize our skillsets to help you find a cost effective perfect fit for your situation.
Advanced Service Solutions has been working with business to understand and use Proprietary / Custom / Industry Specific Software and the ramifications of not using it since before the Internet and Cloud were invented. We understant the need and know how to properly make these solutions work together and work to the best implementation possible. We also understand the raminifactions of the decisons you are making and can make sure that you make the right choice the first time. We partner with and have many years of installations and experience with some of the top names in the Industry, and we also have experience working with business development, structure and services. This means that we are uniquely qualified to help you bridge the gap between having and not having a successful Technology program or not.
Call today for more information and a free initial consultation.
Contact our Consulting Specialist at: +1 (561) 432-1404