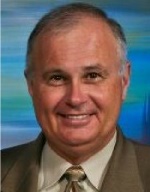 The choice to move forward with new systems or changes within a business is often based on a single need and moved rapidly towards without proper review and due dilegence! Why is this important, because most people start out looking at only the cost of the solution and not the effects of it on your business environment nor the bigger picture whereby economies of scale and project similarities may behove additional goals to be achieved during the same process. Unfortunately, that is only the beginning of the potential cost of a Business Application Overhaul. Cost only begin with the initial design, equipment, software, installation and programming, then rapidly grow based on additional options/needs/desires which were previously not anticipated. The obvious message here is that extreme care in the selection of the goals and scope of the project and careful consideration as to features and other requirements can go a long way towards keeping cost under control.
Advanced Service Solutions has been working with business to improve efficiencies and help them grow for over 20 years. We partner with and have many years of installations and experience with some of the top names in the technology and application Industries, but we also have experience working with proprietary software Applications dedicated to specific industries. We work with you to determine additional requirements for the project and/or even discover efficiencies which will help reduce cost in other areas to help with the outlay for the new changes or systems. If you are not aware of all the options and ramifications of the systems, you cannot design or implement your changes to their fullest capability.
The first goal that most business who are considering an Application changeout should think about is how to have enough support and guidance during the project. Many make the mistake of attempting to perform the task supported only by in-house personnel. The magnitude of the task required to accomplish this goal often result in failed implementations and leave other regular jobs significantly behind. This also eliminates the knowldge of third party experts being conveyed into the selection, planning, implementation and training portions of the project. Having real world experience and knowing the full capabilities of the products, along with having implemented them at other locations and having seen how other companies have utilized them effectively adds tremendous value to any project. Your outside Vendors/Integrators know their solutions, but do not have the knowldge or expertise as to your business networks and the effects of their solutions on it or the licensiving ramifications. The support of a qualified technology consultant, your outside Integrators and additional in-house personnel to help with this project will help maintain schedules, relieve stress on personnel... and may well be the difference between a successful implementation versus a failed project. Call today for more information and a free initial consultation.
Contact our Consulting Specialist at: +1 (561) 432-1404