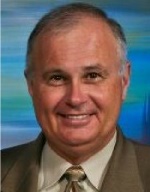 The thing that makes starting or running a business the hardest is taking care of the problems and task that take your time and attention away from the task that actually generate revenue or maintain control of your business. Technology infrastructures can be complicated and time consuming to maintain and when you or your staff are taking care of Technology implementations or problems... your attention is not on generating new sales, delivering product, supporting customers or administrating your operations. Many people take great pride in being able to perform some of these task without outside support, but it usually does not take them long to realize that every hour they spend on Technology is an hour they did not spend on the things that determine whether the business is efficient and profitible, and more importantly whether the business is growing!
The decision to seek outside Support for your Technology is often a result of losing enough productuvity to cause problems or as a result that you finally figure out that having to learn each and every Software, Hardware, Operating System and Communicatins Infrastructure is a huge job and one that requires constant imersion in order to remain competent and current. We live, eat and breathe Technology and we spend every single day dealing with it, its changes and the industries that support it. The same problems occur with in-house IT departments where the amount of technology and the resulting changes often exceeds the learning curves and capacities of the limited staff that support them. When you touch something once a year, it is hard to remember what the problem was and what you did. Therefore, it becomes a process where you re-invent the solution each time and you expend the energy and resources to re-invent that solution each time. When we touch the same problem multiple times per month, we remember and know what the solution is. That makes our average time to issue resolution extremely good.
Advanced Service Solutions has been working with business to help them choose, understand, implement, use and support their Technology since before the Internet and Cloud were invented. We know business and we know technology and we can help you understand the raminifactions of the decisons you are making and to insure that you make the right choice the first time. We partner with and have many years of experience with some of the top names in the technology and Cloud Industry, and we also have experience working with business development, structure and services. This means that we are uniquely qualified to help you bridge the gap between technology and business needs and know how to support both. If you are not aware of all the options and ramifications of how to keep your business operating and how to utilize and/or enhance the features, benefits, security and more that you already have... you need ASSI Support Services.
Call today for more information and a free initial consultation.
Contact our Support Specialist at: +1 (561) 432-1404