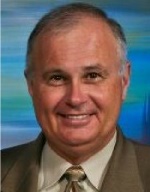 You have a large project ongoing or multiple projects ongoing and you are having trouble keeping them all on track and schedule. You are ending up with duplicate dates scheduled for the same team members or equipment? These are all symptoms of the strong need to implement a good Project Management solution and develop strong organization and calendering from it. What do you gain? Well, lets start with the fact that the technology available today for Project Management usually integrates wtih your desktop calendering application and task... and then also gives you a strong overview of your people, resources and deliverables as well as showing you where your milestones are at and whether you are on track to meet them or not?
Now that we understand the reason that Project Management Solutions are a very good thing and can be the difference between properlyl manageing a project or struggling with it... we can look at what you options are? If you regularly take on large projects, multiple projects at a time and/or deal with systems or implementations which are large and complex by nature... then you probably need to consider either an in-house or hosted solution to work with long term. On the other hand, if you are just doing one or two projects and will not be regularly using a system like this... then the overhead of bringing it on line and the learning curve along with the time investment required may make it prohibitive.
If you fall into the category where you see the need and want to take on Project Management internally... then we can help you with either a Hosted Solution through one of our partners or an in-house solution running on your own equipment. Either way, we can help you select, perform the installation and then provide training on the use.
If you don't need your own solution, then we can use ours and provide you professional services that reduce your learning curve and utilize our skillsets to help you finish the projects you have ongoing.
Advanced Service Solutions has been working with business to understand and use Project Management and the ramifications of not using it since before the Internet and Cloud were invented. We understant the need and know how to properly make these solutions work together and work to the best implementation possible. We also understand the raminifactions of the decisons you are making and can make sure that you make the right choice the first time. We partner with and have many years of installations and experience with some of the top names in the Industry, and we also have experience working with business development, structure and services. This means that we are uniquely qualified to help you bridge the gap between having and not having a successful Technology program or not.
Call today for more information and a free initial consultation.
Contact our Consulting Specialist at: +1 (561) 432-1404