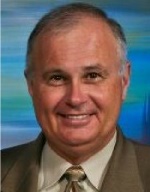 What do we mean by "Compliance" and why do you need consulting for it? Let us start the answer to that question by listing a few of the different names of some of the reasons that Compliance becomes an issue. HIPAA, High Tech Act, SOCS, FIPS, FIPS-2, PCI and Accredidation are just the start and more are being invented by the day. Compliance in its basic meaning for technology is an indication that security and policies have been implemented that make your network, people and all technology as resilient to incursion or breach as is possible. Why do people become compliant? Most are required to become Compliant by 3rd parties and it usually has to do with Goverment, Healthcare, Financial and/or any industry which has reason to implement the highest security possible. Some just want to become compliant becuase they are security concious and want the peace of mind to know that they and their networks are as safe and secure as possible. Others have fear of a data breach and their customer or other data being openly displayed around the Internet or worse, being blackmailed or held for ransom. Is it easy to choose to be Compliant? No, becasue it is not easy to achieve and is in fact a quite costly, time intensive and invasive process... not to mention that the ongoing requirements often cause personnel changeover along with significant bugetary increases in order to maintain Compliance Status. That does not even begin to approach the cost which can be incurred for systems and software to achieve this highly coveted status.
In the begining of Compliance, the requirements were much less stringent than they are today. Goverment used to be the entity which most often required Compliance, but today most Healthcare, Financial and other industries who have high security considerations are all adapting the Compliance standards. One recent project between two Healthcare providers had requirements for Compliance which exceeded three thousand pages of written specifications. The biggest problem with Compliance is that a good standard for what it means does not exist. Since it lacks clear definition, the ability to meet the standards has been the cause for numerous Alliances whereby they make their own standards and then stand for those standards as a unified organization to minimize liability and reduce litigation. Compliance is therefore a result of the use of Best Practices combined with the use of common sense as to closing any security violations which may exist within your infrastructure and which are not covered by Best Practices. It should also be noted that a great deal of Compliance is also based on Employee policies and procedures being clearly defined as to how to handle breaches, violations and even simple idiosyncresies which may occur.
Advanced Service Solutions has been working with business to understand Compliance and the ramifications of achieving it since before the Internet and Cloud were invented. We understant the Internet, Cloud Services, Physical Security, CyberSecurity and the impact that this increased security has on your organization . We also understand the raminifactions of the decisons you are making and can make sure that you make the right choice the first time. We partner with and have many years of installations and experience with some of the top names in the Security, Technology and Cloud Industry, and we also have experience working with business development, structure and services. This means that we are uniquely qualified to help you bridge the gap between Security, Technology and Business needs and can guide you through the Compliance Process.
Call today for more information and a free initial consultation.
Contact our Consulting Specialist at: +1 (561) 432-1404