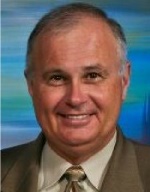 What do we mean by "CyberSecurity" and why do you need consulting for it? The answer is simple... to keep your network safe and your users working. When equipment is down and not functioning properly, you lose productivity and users become observers. CyberSecurity in its basic meaning for technology is an indication that protection exist within the network and equipment that make your network, people and all technology as resilient to virus infection, malware, Phishing and other threats as is possible. Why do Companies implement CyberSecurity? Mostly because the loss of productivity and repair cost begin to become out of control and exceed reasonable allowances.
In the begining of Networks and PCs, there were far fewer dangers lurking about and much less reason to feel that having security implemented was necessary. As time moved forward, the threats we face on a daily basis have increased exponentially and become more and more vicious reaching criminal and malicious levels. Having reasonable Network Security used to be accomplished with simple Virus Protection Software, but that is no longer the case. In todays environment, multiple layers of protection along with Disaster Recovery and Business Continuity requirements are the new norm.
Advanced Service Solutions has been working with business to understand CyberSecurity and the ramifications of not having it since before the Internet and Cloud were invented. We understant the Internet, Cloud Services, Physical Security, CyberSecurity and the impact that this increased security has on your organization . We also understand the raminifactions of the decisons you are making and can make sure that you make the right choice the first time. We partner with and have many years of installations and experience with some of the top names in the Security, Technology and Cloud Industry, and we also have experience working with business development, structure and services. This means that we are uniquely qualified to help you bridge the gap between Security, Technology and Business needs and can guide you through the CyberSecurity Process.
Call today for more information and a free initial consultation.
Contact our Consulting Specialist at: +1 (561) 432-1404