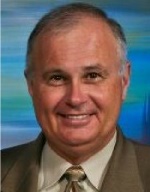 What do we mean by "Marketing Consulting" and why do you need it? The answer is simple... to be able to make smart decisions regarding how to brand yourself, brand your company, promote products and services and to deliver pertinent information and or content to your target market through drawing traffic to your websites and how to use your Social Media, Email and other Technology Communication Mediums to draw traffic to your websites and faciliate your message delivery. How do you do this, the answer is by establishing a well defined plan which has clear definitions as to your goals and objectives. Based on those goals and objectives, you then create the appropriate entries / profiles and establish a pattern of daily entry which promotes replication and propulgation. This is something that does not occur overnight and which usually takes extended periods of time in order to establish functioning SEO and to develop enough followers to effect your goals.
Why do I need to do this? Because everyone else is. The combination of Web Content, Blogging, Social Media, Emails and many other Technology Mediums has become more effective and more important than any other marketing technique or mechnism.
Why is this so complicated? Because it is a combination of many different services and technologies. This is not one system, it is the use of many combined systems and procedures to achieve a result.
There is no single answer to how to accomplish this goal. The answer is a partnership whereby you have a trusted advisor that is knowledgeable as to how to help you do this.
Advanced Service Solutions has been working with business to understand Marketing and the ramifications of not using it since before the Internet and Cloud were invented. We understant the Internet, Cloud Services, Social Media, Blogging, Email, Websites, SEO and the impact that these have on your organization . We also understand the raminifactions of the decisons you are making and can make sure that you make the right choice the first time. We partner with and have many years of installations and experience with some of the top names in the Industry, and we also have experience working with business development, structure and services. This means that we are uniquely qualified to help you bridge the gap between having and not having a successful marketing program or not.
Call today for more information and a free initial consultation.
Contact our Consulting Specialist at: +1 (561) 432-1404