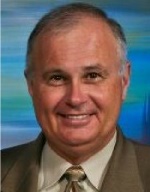 The only thing more difficult than starting a new business is changing an established one. Change is difficult! Both have their own unique set of problems that you must overcome to succeed with change. When you start or need change in your business, you can expect everyone involved to become worried and apprehensive. People do not like change and are naturally resistive to that concept. it becomes even more difficult when the realization comes to you that most of the change required in business today either revolves around Accounting and Cost or Technology and Efficiencies. Then you realize that those two (2) quickly become convoluted and begin to appear as one (1) single problem. The task appears daunting, but as Michael Jordan once said "Obstacles don't have to stop you. If you run into a wall, don't turn around and give up. Figure out how to climb it, go through it, or work around it." Based on the source of this inspirational quote, we offer that the most important step in starting to move forward with starting or changing your business is to surround yourself with a team that has the talent, capability, knowledge and resolve to help you accomplish your goals!
Business is diverse and while different industries and verticles offer vastly differing requirements, the core concepts remain constant. Accounting, Sales, Human Resources and Advertising/Marketing are all standards that almost every business has. The differences start to come in with how much security you need, whether you need compliance and/or accredidation and/or your have legal requirements (which we almost all do now) which mean that your data is subject to HIPAA, the High Tech Act, FIPS, SOCS and/or any of the other requierements being put forth on a global basis. The differences then start to grow expenentially based on the type of Advertising/Marketing that you do, the type of sales structure and systems that you have, the way your sales people target your clients or retain existing clients. The way that your accounting works and whether you are dealing with Inventory requirements and/or Work in Progress tracking or more.
Advanced Service Solutions has been working with business to understand and use their Technology since before the Internet and Cloud were invented. We know business and we know technology and we can help you understand the raminifactions of the decisons you are making and to insure that you make the right choice the first time. We partner with and have many years of consulting and experience with some of the top names in the technology and Cloud Industry, and we also have experience working with business development, structure and services. This means that we are uniquely qualified to help you bridge the gap between technology and business need. If you are not aware of all the options and ramifications of how to keep your business operating and how to utilize and/or enhance the features, benefits, security and more that you already have... you need ASSI Consulting Services.
Call today for more information and a free initial consultation.
Contact our Consulting Specialist at: +1 (561) 432-1404