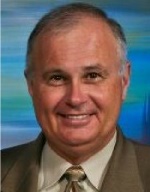 Our "Managed Service Provider Agreement" offerering(s) is our flagship product. We provide you with all of the technology and support you need to run your business effectively and profitably. One convienient and affordable monthly invoice takes care of virtually everything.
Varying Service Level Agreements (SLA's) are available and you can determine the hours of support availability, the maximum response time to have a technician available and many other configurable options under these agreements. We also offer both National and International Support Options, including on site services for remote offices and employees through our agreements with Cisco and Hewlett Packard Enterprise. We provide great flexibility as to how these agreements are constructed in order to make sure we meet your needs. Try asking a national provider for accomodations for almost anything extra and get ready for a resounding "We don't offer that option" response. Ask us and get ready for "No Problem"!!! We offer upstream and downstream Business Associate Agreements for Compliance, Full Compliance Services when needed and a Help Desk that really solves problems. Technology is our Forte, let us help you succeed...

Managed Service Provider (MSP) Agreements have numerous and diverse benefits including:

•Minimal upfront IT investment
•Regular, predictable expenses
•Financial transparency
•Continuous monitoring of services
•Expert technical support
•Regular software upgrades and patches
Advanced Service Solutions has been supporting business and end users for over twenty years. We know how to provide support, manage people and get the job done. More importantly, we know how to help you and your staff get their jobs done!
Call today for more information and a free initial consultation.
Contact our IT As A Service Specialist at: +1 (561) 432-1404