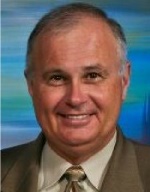 Our "Help Desk" offering is an integral part of our Managed Services and/or IT As A Service agreements. Our professional staff is ready and able to take your support calls, remote control into your equipment and work towards resolving your issues. We offer this service to you during your normal business hours which are associated with our service agreements. This support offering places one of our professional and experienced help desk technicians available on the phone ready and able to meet your needs. While you enjoy the benefits and efficiencies associated with having an experience Help Desk person, we continue to Manage and Support the technician with our extensive knowledge and resources. We have rave reviews as to its success.
The ability to keep your people productive and working is critical to success in business. Having almost instantaneous support availability versus having to wait for physical response from a technician that you have no idea when they will show up is obviously more conducive. Our network designs are also specifically targeted to allow for remote access to peripheral equipment such as printers / copiers etc., where we can work directly on those units remotely from our Help Desk as well. This allows for the greatest likelyhood that your staff will be back working and productive as quickly as possible.
Advanced Service Solutions has been supporting business and end users for over twenty years. We know how to provide support, manage people and get the job done. More importantly, we know how to help you and your staff get their jobs done!
Call today for more information and a free initial staffing consultation.
Contact our Outsourcing Specialist at: +1 (561) 432-1404