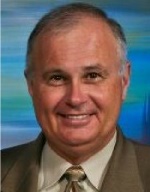 If you have ever been involved in a Startup, IPO, Takeover, Merger or Acquisition... then you know that each have significant requirements and while very similar in nature, each has a unique set of potential obsticles to overcome and safeguards to enact. At the beginning of this process, the first objective will always be to determine the best path and process to secure administrative control of all technology, secure and protect all data against unauthorized access and/or distribution and/or malicious acts and to immediately determine the minimum requirements needed for operations to continue. Having the knowldge of how to do this, a good plan as to what is needed to accomplish this and the experience to carry it out effectively is often the difference between chaos and seemless transition. While trusting in people to do the right thing is a nice concept, the reality of business dictates that all possible precautions be taken to insure the continuity of business operations and the successful outcome of the process.
How is this accomplished and what are the requirements to get this done in the safest, most expedient and effective process? The most important starting point is to have as much advanced planning involved as possible. Identifying key areas of concern and creating individual action plans for each is critical. Determining political posturing and planning communications will also help to achieve positive results. Acquiring a detailed Technology overview in advance is also ideal, but we often find that the documentation available is lacking in thoroughness and details. Completing a thorough Technological due dilegence in advance becomes necessary to overcome these inadaquacies.
Traditional IT departments, while skilled in the deployment, management, and maintenance of mission critical systems, are not always best suited to deal with or fully understand the variables introduced during these situations. They are usually undermanned and the massive time investment required to accomplish these goals usually overwhelm and result in both companies experiencing issues. Applying dedicated resources to perform the advanced planning, due dilegences and to be the face of the project on site during the process is the most successful approach to managing these projects. Using experienced, dedicated resources who have performed these task before, have dealt with the fear, questions and uncertainty which is created during these processes also significantly reduces potential problems. The professional, calming and caring political posturing of an individual trained for and experienced in this task while accomplishing the required goals also makes a huge difference in outcome.
Our people have performed these projects numerous times and are familiar with being the face of the unknown, the only link between their unbriddled fears and the only communication as to their future they are receiving. We have the experience and ability to apply the time required to successfully complete these processes. We have done so fourteen (14) hours a day seven (7) days a week when required and our success rate is extremely high.
When you have been in business for over twenty years and have experienced International Startups which resulted in an four hundred million ($400,000,000.00) dollar IPO and which extended accross multiple countries and continents, when you have worked for some of the largest M&A companies in the world, when you have performed projects for some of the most sucessful and influential Venture Capital Firms in the world, when you have helped small business grow and large business succeed... you have the experience, knowledge and confidence to take on almost any project. Who do you want handling your project and how much experience and expertise do you want them to have?
Advanced Service Solutions has been working with business to perform these difficult and sensitive task since before the Internet and Cloud were invented. We understant the need and know how to properly make these situations work and result in the best implementation possible. We also understand the raminifactions of the decisons you are making and can make sure that you make the right choice the first time. There are usually tremendous numbers of people affected by the outcome of these projects and making it as professional and painless as possible is our goal. We understand technology, business and make your transition as smooth as possible.
Call today for more information and a free initial consultation.
Contact our Consulting Specialist at: +1 (561) 432-1404