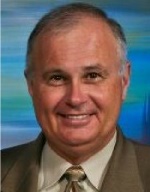 What is "Business Continuity" and how is it different from "Disaster Recovery"? Business Continuity is an additional plan to disaster recovery and they are actually two (2) completely seperate items. Disaster Recovery is the ability to recover from catastrophic events and/or system failures. But, that does not discuss what happens during the time that the Disaster Recovery Plan is being implemented. Even the best designed Disaster Recovery Plan can sometimes be dependent on equipment replacements and/or other items which are out of the control of staff. So, how do you keep working while your systems are not functional? By having a Business Continuity Plan. If your business is mission critical, accredited and/or subject to Compliance, then you are already technically required to have a Business Continuity Plan in the event of systems failures or other catastrophic events. So, the concept is simple... but yet very complex to achieve. When our systems are down, how can we continue to do business?
Advanced Service Solutions has been working with business to implement and maintain Business Coninuity Plans for over 20 years. We partner with and have many years of installations and experience with some of the top names in the technology Industry, but we also have experience working with business development, structure and services. This means that we are uniquely qualified to help you bridge the gap between technology and failure and how to continue operating your business which you recover from failures. If you are not aware of all the options and ramifications of how to keep your business operating in an emergency, you cannot design or implement a Business Continuity Plan effectively.
The first goal that most business who are considering an changeout should think about is how to have enough support and guidance during the project. Many make the mistake of attempting to perform the task supported only by in-house personnel. The magnitude of the task required to accomplish this goal often result in failed implementations and leave other regular jobs significantly behind. This also eliminates the knowldge of third party experts being conveyed into the selection, planning, implementation and training portions of the project. Having real world experience and knowing the full capabilities of the technology, along with having implemented them at other locations and having seen how other companies have utilized them effectively adds tremendous value to any project. Your know your business, but do not have the technological knowldge or expertise as to your business networks and the effects of their solutions on it or the ramifications of these changes on your people. The support of a qualified technology consultant and additional in-house personnel to help with this project will help maintain schedules, relieve stress on personnel... and may well be the difference between a successful implementation versus a failed project. Call today for more information and a free initial consultation.
Contact our Consulting Specialist at: +1 (561) 432-1404