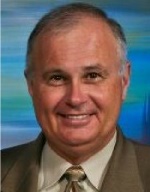 Our "Per Incident Support Options" are offerering(s) for people who are not yet working with our Managed Service Provider Agreements. We provide you with all of the technology and support you need to run your business effectively and profitably on a per incident basis with billing being done on an hourly basis. We do advise you to stongly consider looking at our Managed Service Provider (MSP) Offerings and/or our IT As A Service (ITAAS) offerings due to their being far better values for complete support for your networks and services.
What is the difference between our Per Incident Hourly Billing and our MSP or ITAAS agreements? Simply, the completness of the services provided. While we wil happily support your networks and services to the same level under per incident hourly billing, the cost effectivness of that value verus the other agreements should be strongly considered. We also offer both National and International Support Options, including on site services for remote offices and employees through our agreements with Cisco and Hewlett Packard Enterprise. We also offer on a per call basis a Help Desk that really solves problems. Technology is our Forte, let us help you succeed...
Advanced Service Solutions has been supporting business and end users for over twenty years. We know how to provide support, manage people and get the job done. More importantly, we know how to help you and your staff get their jobs done!
Call today for more information and a free initial consultation.
Contact our IT As A Service Specialist at: +1 (561) 432-1404